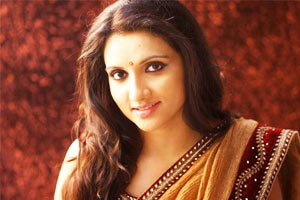 Manjari Babu
Manjari Babu is an Indian playback singer active mainly in Malayalam. She has worked with the likes of Ramesh Narayan, Ilayaraaja, M. G. Radhakrishnan, Kaithapram Viswanathan, Vidyasagar, M. Jayachandran, Yuvan Shankar Raja, and the late Raveendran. She has also sung for albums such as Balabhaskars Mazhayil Aaro Oral. She has over 40 Tamil and Malayalam films and several albums to her credit.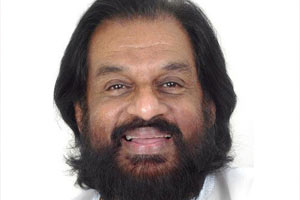 KJ Yesudas
Dr. Kattassery Joseph Yesudas (born January 10, 1940) is an Indian classical musician and a playback singer.Yesudas sings Indian classical music, devotional and popular songs. He has recorded more than 40,000 songs in many languages including Malayalam, Tamil, Hindi, Kannada, Telugu, Bengali, Gujarati, Oriya, Marathi, Punjabi, Sanskrit, Tulu, Malay, Russian, Arabic, Latin and English through his long career.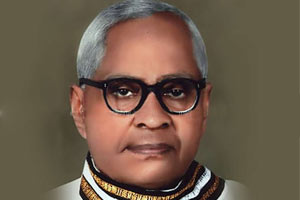 K. P. Kesava Menon (1886-1978) was a patriot, idealist and Indian independence activist.He also wrote a dozen books and collections of essays. Menon was the founder of Mathrubhumi Daily, a popular newspaper which earned the second place in circulation in Kerala. He joined the Indian National Congress in 1915 and served as the secretary of the Malabar branch of the Home Rule League after setting up practice in Calicut.
Mannathu Padmanabhan
He was born on January 2, 1878, to Eswaran Namboothiri of Nilvana Illam and Mannathu Parvathy Amma of a respectable Nair family near Changanassery, in North Travancore. Padmanabhan started his career as a teacher in 1893 in a Government Primary School. After a few years he changed his profession and took up legal practice from 1905 onwards. He started practising law in the Magistrates Courts and soon became an established member of the Bar.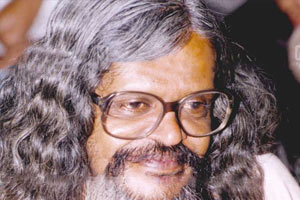 T.A. Rajendran popularly known as Nawab Rajendran (1950 – October 10, 2003) was a social activist and journalist from Kerala. With his sensational newspaper Nawab, and through his prolific use of public interest litigation, he stirred the conscience of society for nearly three decades. The most well-known cause for which Rajendran fought was his relentless court battles against the veteran politician K. Karunakaran including the followup of the famous Thattil John murder case.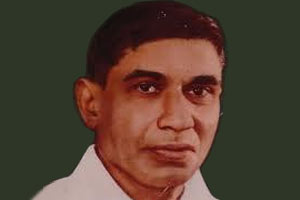 Sahodaran Ayyappan was born into a traditional Ezhava family.On May 15, 1921, Nārāyana Guru sent a message of support to Sahodara Sangham during their annual conference, supporting "inter-marriages and community feasts". He served as a minister two times in Cochin Legislative Assembly and one time in Thiru-Kochi Assembly.He was appointed to the ministry by the Maharaja on on September 9, 1946.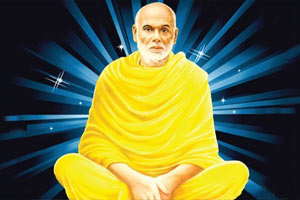 Gurudevan, as he was fondly known to his followers, revolted against casteism and worked on propagating new values of freedom in spirituality and of social equality, thereby transforming the Kerala society and as such he is adored as a prophet. Guru stressed the need for the spiritual and social upliftment of the downtrodden by their own efforts through the establishment of temples and educational institutions. In the process, he brushed aside the Hindu religious conventions based upon Chaturvarna.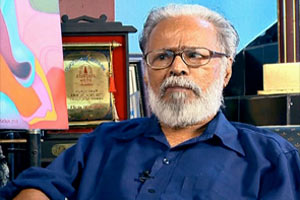 C. N. Karunakaran is an internationally renowned painter from India. He is the Chairman of Kerala Lalitakala Academy.An exhibition of his works was conducted at the Embassy of India in Washington on September 5, 2003. He started "Chitrakoodam", which was the first private art gallery in Kerala (1973 to 1977). He has worked as art director for few Malayalam movies as well.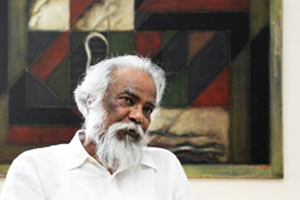 Akkitham
Akkitham Narayanan received a Diploma in Painting from the Government School of Arts and Crafts, Chennai, India. He then studied at the Ecole des Beaux Arts, Paris on a Government scholarship. Narayanan's works have been exhibited widely in India and internationally. Akkitham Narayanan lives and works in Paris. Akkitham Narayanan was awarded the "K.C.S Paniker Puraskaram" by Kerela Lalithakala Akademi in 2009.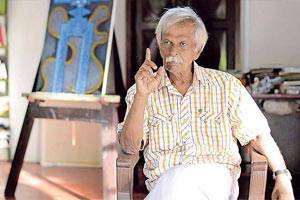 Kanayi Kunhiraman
Kanai Kunjiraman is one of the outstanding sculptors Kerala has ever produced. With his extraordinary and inborn artisanship, he has produced beautiful and exquisite sculptures. Kunhiraman is the first sculptor recipient of the prestigious Raja Ravi Varma Award, which includes Rs one lakh in cash, a citation and a statue, sculptured by Kunhiraman himself. It was conferred by Keralas Chief Minister Oommen Chandy at Thiruvananthapuram.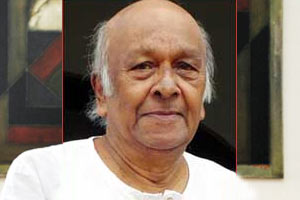 Attupurathu Mathew Abraham (Abu)
Attupurathu Mathew Abraham (June 11, 1924 – December 1, 2002), pen name Abu, was an Indian cartoonist, journalist, and author. He was a life-long atheist and rationalist. In September 1966, Abu moved to The Guardian and started to contribute a weekly cartoon to Tribune. During 1968 he edited Verdicts on Vietnam, a collection of cartoons about the Vietnam war. The hallmark of Abu Abraham's cartoons was their merciless attack upon the corruption in politics.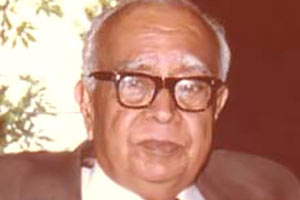 Cartoonist Shankar
Kesava Shankara Pillai , better known as Shankar, was a famous Indian cartoonist. He is considered as the father of political cartooning in India. He was awarded Padma Vibhushan in 1976, India's second highest civilian honor given by the Govt. of India. Today he is most remembered for setting up Children's Book Trust established 1957 and Shankar's International Dolls Museum in 1965 Toms Toms was born at Kuttanad in 1929 as the son of V.T. Kunjuthomman and Cicily Thomas. He graduated with a B.A. degree.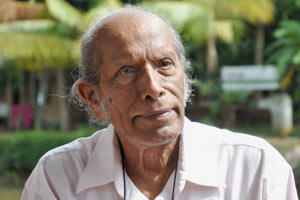 Toms
V. T. Thomas a.ka. Toms is a cartoonist from Kerala, India. He is the creator of the cartoon characters Boban and Molly. Toms' impish cartoon characters, Boban and Molly had become a household name in Kerala for over 40 years mainly hrough the pages of the Malayala Manorama Weekly. Joined Malayala Manorama as a cartoonist in 1961 and worked there till his retirement in 1987. He graduated with a B.A. degree.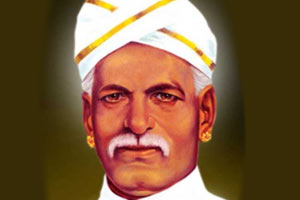 Ayyankali
Ayyankali was born in 1863. Ayyankali organized Dalits and fought against discriminations. He was in the forefront of movements against casteism.Ayyankali demanded right for Dalit children to study in school, which was not granted. He started a school to teach dalit children at Venganoor which was set ablaze by caste Hindus.He founded the Sadhujana Paripalana Sangham (Association for the Welfare of the Poor) in 1905, which succeeded in obtaining a six-day week for agricultural laborers.
C Kesavan
C. Kesavan was the Chief Minister of Travancore-Cochin during 1951-1952.C. Kesavan was considered to be one of the Triumvirate of Travancore (Thiruvithaamkoor) State Congress leadership, the other two being Pattom A. Thanu Pillai and T.M. Varghese.