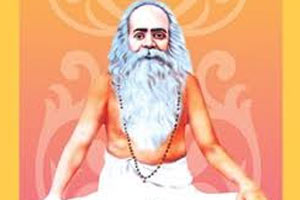 Chattampi Swamikal
Chattampi Swamikal traveled many places in quest of truth and spiritual knowledge. It was with Chattampi Swamikal that Sree Narayana Guru made his first trip to Aruvippuram, which was chosen as Sree Narayana Guru's abode for meditation and spiritual activities. Chattampi Swamikal, however, did not stay there for long, although the two maintained their contacts, respect, and regard for each other.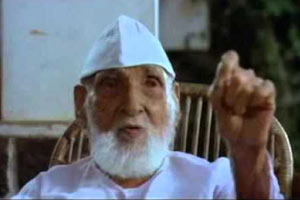 KM Maulavi
K. M. Maulavi is the first president of Kerala Nadvathul Mujahideen, an Islamic organization established in 1950 in the south Indian state of Kerala. The KNM is partly responsible for the social and educational advancement of Muslims in Kerala. The organization which is responsible for fighting social evils like dowry, superstition, and also for promoting education and protecting rights of women among the Muslim population in Kerala.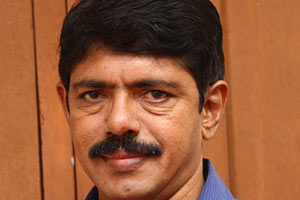 Balachandran Chullikkadu
Balachandran Chullikkadu is a renowned Malayalam poet from Kerala, India. His collection of poems published are "Pathinettu kavithakal", "Amaavaasi", "Ghazal", "Maanasaantharam", "Dracula" etc. He participated in many national literary seminars organized by Central Academy of Letters, India. He was one among the ten members of a cultural delegation of India to Sweden in 1997 invited by Nobel academy and Swedish writers union.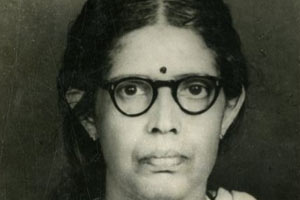 Padmabhushan Nalappat Balamani Amma was a Malayali poetess. Considered by many to be one of the best Malayali poetess, she won the highest literary medal in India, the Saraswathi Samman. She is the mother of the renowned writer Kamala Das who has translated one of her mothers poems, "The Pen", which describes the loneliness of a mother. The poetry of Balamani Amma is pregnant with philosophical thoughts of India and is compassionate with the love for entire humanity.
Changampuzha Krishna Pillai
Changampuzha Krishna Pillai (1911-1948) was a writer of Malayalam poetry.He is from Kerala,India. He is most famous for his pastoral elegy Ramanan, written in 1936. The poet's 'tomb' is also in the neighborhood, presently maintained by the Cochin Corporation and Greater Cochin Development Authority. Originally, the area wherein the tomb is located was belonging to his maternal family property.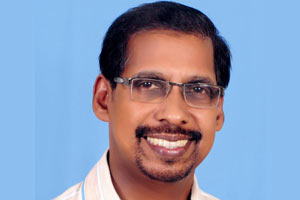 KV Dominic
K. V. DOMINIC, an Indian English poet, critic, editor and short story writer. Prof. Dominic has been teaching Under Graduate and Post Graduate students since 1985. His research topics are "Pathos in the Short Stories of Rabindranath Tagore and "East-West Conflicts in the Novels of R. K. Narayan with Special Reference to The Vendor of Sweets, Waiting for the Mahatma, The Painter of Signs and The Guide."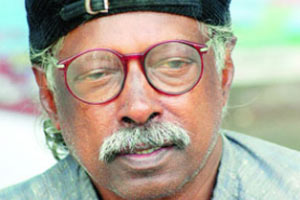 D. Vinayachandran is a well-known Indian Malayalam poet. He is one of the proponents of modern style of prose in Malayalam poetry. He worked as a Malayalam professor in various colleges for more than thirty years. Now he is retired and spent most of his time for literary works. He is a Bachelor. Vinayachandran has been criticized for outrageous blunders in his Malayalam translations.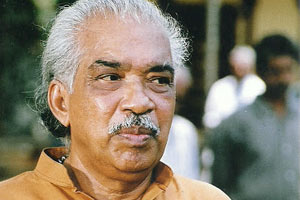 Kadammanitta Ramakrishnan
Kadammanitta Ramakrishnan (M. R. Ramakrishna Panikkar), popularly known as Kadammanitta, was an Indian poet. During his college days, he was involved with the student federation as well as the communist party. In 1992 he became the vice president of Purogamana Kala Sahitya Sangham (Progressive Association for Art and Letters), and in 2002 its president. With his powerful and mind provoking poems he became one of the rebellious voices in modern Malayalam literature.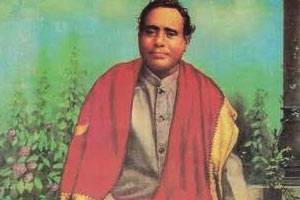 Kumaran Asan
N. Kumaran Asan also known as Mahakavi Kumaran Asan,the prefix Mahakavi awarded by Madras University. He was also a philosopher and a social reformer. More than that he was one of honoured disciple of Sree Narayana Guru. Asan inherited his taste for Kathakali and classical music. Kumaru trained in mathematics and Sanskrit for which he had a passion. Even though his father's efforts, he got a job as a primary school teacher and an accountant, he quit the job two years later to pursue higher studies in Sanskrit.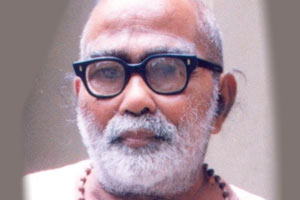 Kunjunni Mash
Kunjunni, popularly known as Kunjunni Mash, was a noted Indian Malayalam poet. He was known for writing small poems which appeared to be childlike in form, but conveyed a message. He joined Sree Ramakrishna Ashram High School in Kozhikode in 1953 and retired from teaching in 1982. Kunjunni returned to his native village in 1987 and became involved in social and cultural activities in the Thrissur area. He appeared in Bhoomigeetham, a film directed by Kamal.
TK Padmini
T. K. Padmini was a painter from Kerala. Padmini won several awards for her work, including the Madras State Lalit Kala Academy Highly Commended certificate for the painting 'Growth', Madras State Lalit Kala Academy 1967 Award for 'Dreamland', Madras State Lalit Kala Academy 1967 Award for 'Dawn', A.Y.P.S. 1965 Award for 'Women'. 86 paintings of Padmini have been displayed at the Durbar Hall Gallery of Kerala Lalithakala Akademi in Kochi and a few drawings have been kept in the archives of the Akademi in Thrissur.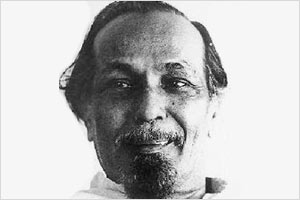 KCS Paniker
K. C. S. Paniker,was one of the best metaphysical and abstract painters in India, took to interpreting the countrys age-old metaphysical and spiritual knowledge in the 60s, when Indian art was still under the influence of the western painters. The exhibitions' abroad and his exposure to abstract artists like Salvador Dalí had a major influence on his art. The exhibitions abroad and his exposure to abstract artists like Salvador Dalí had a major influence on his art.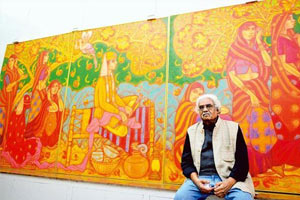 A. Ramachandran
A. Ramachandran is a renowned Indian painter. Ramachandran is the author of an extensive study on Kerala temple murals.In 2003, the National Gallery of Modern Art (New Delhi) organized a major retrospective of his work. A comprehensive two-volume book 'A Ramachandran: A Retrospective' (by Prof. Siva Kumar) documenting and analyzing his works was released simultaneously.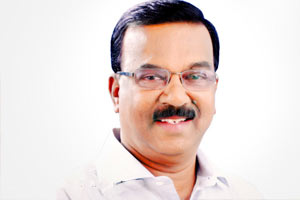 C Divakaran
Entered politics through Students Federation; He was a teacher earlier and resigned the profession for joining fulltime politics. Jailed in connection with Job or Jail agitation. Served as District Leader of Students Federation. Now serving as CPI State executive member; CPI National council member, AITUC All India Vice President. Visited seven countries and Published a travelogue- ' Nirangalude China'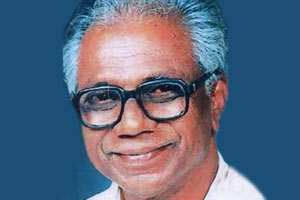 PK Gurudasan
Son of Krishnan and Yesodha born on 1935 July 10 at Paravoor in Kollam District. After completing his school and college education joined in the communist party at the age of 19. Jailed during the emergency period for 19 months in Poojappura Central Prison; a veteran trade union activist and leader, currently serving as State president of CITU .