Tourist Destination - Alappuzha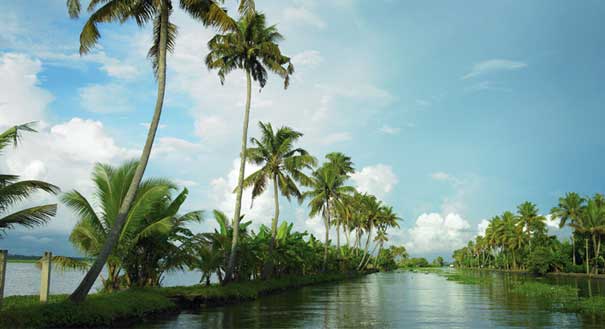 Alappuzha-Kerala-IndiaWashed by the silvery waves of the Arabian Sea, the Venice of the East welcomes you to the backwaters of Kerala. The Palm fringed canals and shores bustling with glimpses from the day to day life in the countryside, the mirror still lagoons, picture book lakesides, and its long sandy beach has blessed, the water locked district, to become one of the best Backwater tourism destinations in God's Own Country.
Alappuzha is a Land Mark between the broad Arabian sea and a network of rivers flowing into it. In the early first decade of the 20th Century the then Viceroy of the Indian Empire, Lord Curzon made a visit in the State to Alleppey, now Alappuzha. Fascinated by the Scenic beauty of the place, in joy and amazement, he said, Here nature has spent up on the land her richest bounties. In his exhilaration, it is said, he exclaimed, Alleppey, the Venice of the East. Thus the sobriquet found its place in the world Tourism Map. The presence of a port and a pier, Criss -crossroads and numerous bridges across them, a long and unbroken sea coast might have motivated him to make this comparison.
Alappuzha-Kerala-IndiaAlleppey has a wonderful past. Though the present town owes its existence to the sagacious Diwan Rajakesavadas in the second half of 18th century, district of Alappuzha figures in classified Literature. Kuttanad, the rice bowl of Kerala with the unending stretch of paddy fields, small streams, and canals with lush green coconut palms, was well known even from the early periods of the Sangam age. History says Alappuzha had trade relations with ancient Greece and Rome in B.C and in the Middle Ages.
The large network of canals provides Alleppey its lifeline. Water carnivals using the gigantic snake boats and the country canoes of varying sizes have an important role in the community life of the people of the district.
For further details on the district, visit Alappuzha.com