Thiruvananthapuram is a treasure trove of beaches, lakes, dams, forests, sanctuaries, cultural & scientific centers, historical places, picnic spots, and other attractions.
Padmanabhaswamy TempleMuseum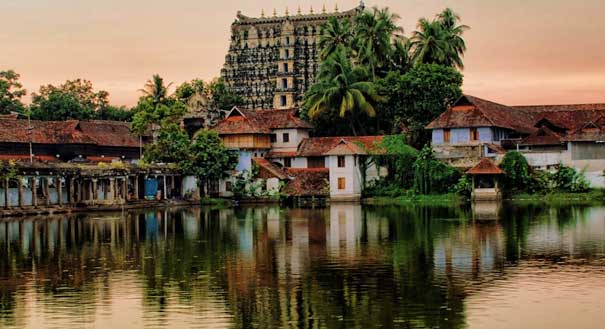 Historic Napier Museum contains jewellery and carriages, etc of royalty times. Famous for sculpture and carvings.Tel:0471 2318294.
Zoo
One of the country's important wildlife centers.Has varieties of wild animals, birds, reptiles. The vast expanse of the artificial lake is an added attraction. Tel:0471 2318294.
Sri Chithra Art Gallery
Contains famous paintings of Raja Ravi Varma, Roerich, and Svetlor besides paintings of Rajput, Mughal and Thanjavur style. Also has reputed paintings from China, Japan, Tibet, and Bali.Tel: 0471 2318294.
Observatory
Within the zoo, the compound is the small Art Museum which has a good collection of wood carvings metal sculptures, Kathakali figures, and ancient jewellery. There is also a wonderful collection of traditional Kerala lamps.
Planetarium
Priyadarshini planetarium helps to view the wonders of the night sky. Special children's theatre for the study of stars and planets.Tel: 0471 2306024.
Sri Padmanabhaswamy Temple
One of the oldest Vaishnava temples in the country.7- storeyed architectural structure, consisting of Adi Dravidian granite sculptures and murals.
Tourist Spots
Veli tourist village and Akkulam Boat club are popular tourist destinations. The former is 12 km away from the city and is the merging center of the backwater and the sea. The park and the floating bridge are attractions.Tel: 0471 2500785. The latter, situated 9 km from the city, amidst the vast expanse of the Akkulam backwaters, has very good boating facilities, children's park, musical fountain, etc.Tel: 0471 2443043.
Beaches
Kovalam and Shankhumukham The former, an internationally favored tourist spot, 16 km away from the city, covers an expanse of 3 coasts. The silent waves and the lighthouse are specialties. Tel:0471 2480085. The latter, 8 km from the city, is near the airport and houses the indoor recreation club, children's traffic park, and the attractive star-shaped hotel. Tel:0471 2321132.
Hill Resort
Ponmudi, 61 km from the city and 915 m above sea level, is a trekker's haven with plenty of springs, waterfalls and rare flora. Also houses a deer park. Tel:0471 2890230.
Dams
Neyyar and Aruvikkara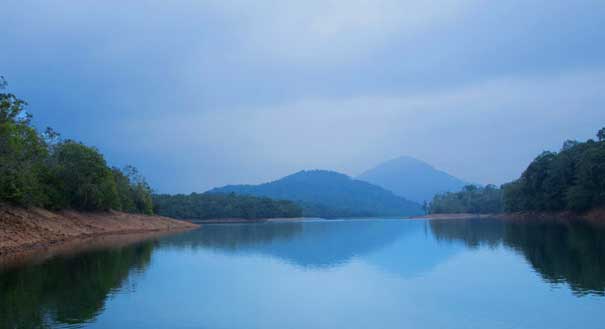 Boating facilities across Neyyar reservoir, lion safari, deer park, alligator park and the dam watch tower are the special features of this picnic spot. Tel: 0471 2272182 Aruvikkara is 16 km from the city.The nearby tourist center is an attraction. There is an ancient Durga temple in the place. Tel: 0471 2321132.
Agasthyarkoodam
State's second tallest hill range and part of Sahyadri mountains, this place is 1890 m above sea level and is blessed with nature's prosperity, what with exotic varieties of medicinal herbs and rare species of birds. Ideal trekking spot, 61 km from the city.Entry by permission from Forest Dept only.Tel: 0471 2360762.
Peppara Wildlife Sanctuary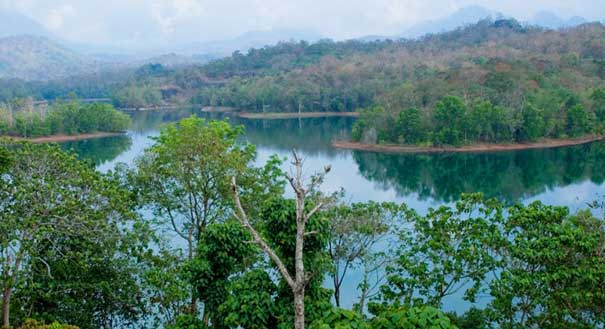 53 square km expanse of jungle situated in the Western Ghats, this area is characterized by thick forest cover and mountains. Situated at a distance of 50 km from the city, one can spot lions, wild elephants and rare species of birds and reptiles. Tel: 0471 2892344.
Vizhinjam Aquarium
Situated at a distance of 14 km from the city, this treasure trove of unique fishes and other exotic sea creatures is an ideal destination for research studies. Tel: 0471 2480224.
Padmanabhapuram Palace
This ancient palace was the center of the erstwhile Travancore Royal Family and is built according to typical Travancore type architecture, with murals and wood carvings. Situated near Thakkala on Kanyakumari route, 54 km away from the city, this place is geographically located in Tamil Nadu.
For more details, visit www.thiruvananthapuram.net