Tourist Destination - Wayanad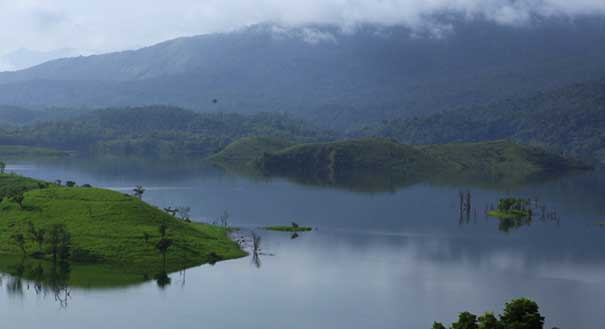 Experience the breathtaking beauty and the panoramic view of lush green Wayanad, one of the most magnificent hill stations of Kerala!
Wayanad is known for its rich tribal heritage,agricultural prosperity,lush green virgin forests,natural sources of water and hill ranges besides its legendary tales of valour and courage .It is the green paradise of Kerala with abundant natural resources that includes exotic species of plants and wild animals .Wayanad is a delight and a must-see destination for every tourist and visitor to God's own country.
The following are some of the important tourist destinations and sight seeing places in the area:
Pookode Lake
Surrounded by greenery on all sides
Boating facilities for tourists,Chidren's Park,Fresh water acquarium,etc.(Tel:04936 255207)
Distance : 15 km from Kalpatta,40 km from Bathery,50 km from Mananthawady.
Edakkal Caves

Situated at Ambukutthi Hills,4000 feet high, near Bathery,one of the oldest historical monuments famous for its ancient cave paintings.The cave was formed on its own when a huge boulder crashed into the hill.
Distance : 21 km from Kalpatta
Kuruva Islands
The river Kabini flowing through the middle of 950 acres of ever green forests forms estuaries leading to the island.
Distance : 40 km from Kalpatta
Bird Sanctuary
A rare treasure house of hundreds of different varieties of birds, herbs and plants
Entry sanctioned only through D.F.O.,North Wayanad.Permitted hours of sight seeing: 11 am to 5 pm
Distance : 71 km from Kalpatta, 78 km from Bathery,36 km from Mananthawady.
Thirunelli Temple
Major Hindu temple,famous for conducting funeral rites.
Distance : 64 km from Kalpatta,71 km from Bathery,29 km from Mananthawady.
Chembra Hill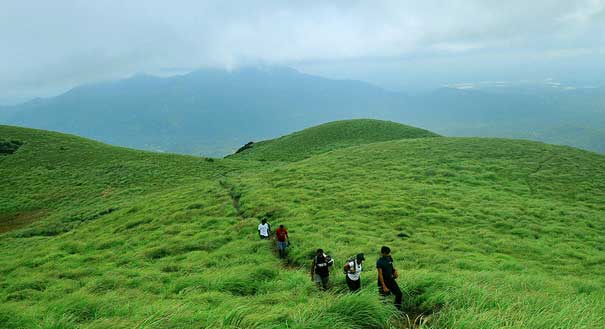 Chembra forms the biggest mountain range in Wayanad,towering 2,100 m above sea level,from where a bird's eye view of the entire area can be enjoyed.Camping facilities will be provided,on advance booking at the Jilla Tourism Promotion Council (Tel:04936-202134)
Distance : 17 km from Kalpatta,42 km from Bathery,52 km fron Mananthawady.
Soochippara (Pinrock ) Waterfalls
Travelling from Meppady,for about a distance of 13 km,through sprawling tea estates,one reaches the Falls.
Meenmutty (Fish) Falls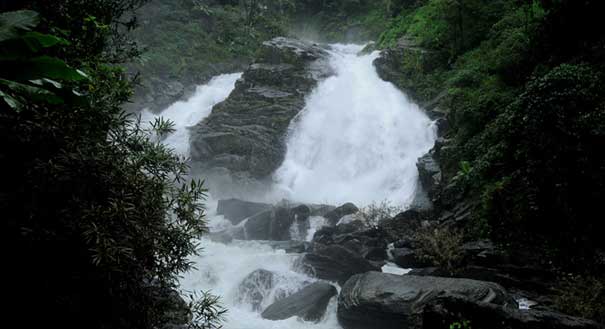 You can reach the closest point to these famous Falls when you travel through the Vaduvanchal route.
Distance : 29 km fromKalpatta,28 km from Bathery,64 km from Mananthawady.
Kaduvakkuzhi (TigerValley)
A paradise for adventure seekers and trekkers situated at Cheengeri Hills,at a distance of 2 km from Ambalavayal
Distance : ,26 km from Kalpatta,12 km from Bathery,43 km from Mananthawady.
Bathery Jain Temple
This ancient temple considered to be more than 1000 years old,is famous for its architecture,especially the huge and sturdy granite pillars and other carvings.
Distance : 25 km from Kalpatta
Karapuzha Dam
The unique feature of this dam is that the entire structure is built of mud.
Distance : 14 km from Kalpatta, 28 km from Bathery, 41 km from Mananthawady.
Muthanga Wildlife Sanctuary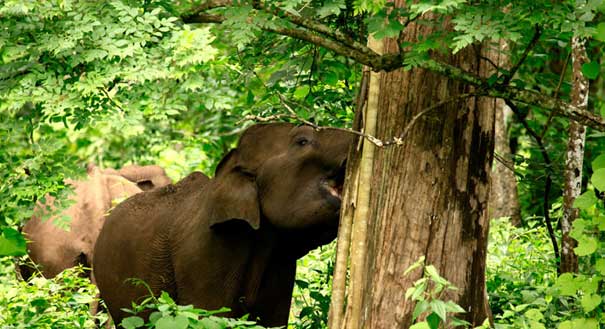 This sanctuary is connected to Bandipur National Park of Karnataka (Tel:0821 2480901)and Mudumali Wildlife Sanctuary of Tamil Nadu(Tel:0428 25226235; 0428 2444098) and belongs to the Nilgiri Bioshere.This place is famous for its elephant population.Tigers,leopards,wild cats,stags,spotted deer,wild squirrels,bears,wild pigs,porcupines, and wild mongooses besides a variety of land and water birds can also be seen by the wild life enthusiasts and trekkers.(Muthanga WildlifeWarden,Bathery-Tel:04936 220454)
Distance : 13 km from Bathery, 38 km from Kalpatta.
Tholpetty
This is yet another place popular for wild animals and is an entry point to the tourist destinations in Karnataka.(Tel:04935 240233)
Other Places of interest
Mother Lourde's Church,Pallikkunnu
Distance : 19 km from Kalpatta,52 km from Bathery, 23 km from Mananthawady.
Korome Church
Distance : 47 km from Kalpatta, 52 km from Bathery, 23 km from Mananthawady.
Tomb of Pazhassi Raja
Distance : 35 km from Kalpatta, 42 km from Bathery, 1 km from Mananthawady.
Valliyurkavu
Distance : 30 km from Kalpatta, 31 km from Bathery, 5 km fro Mananthawady.
More information : www.wayanad.com