Tourist Destination - Vagamon
Introduction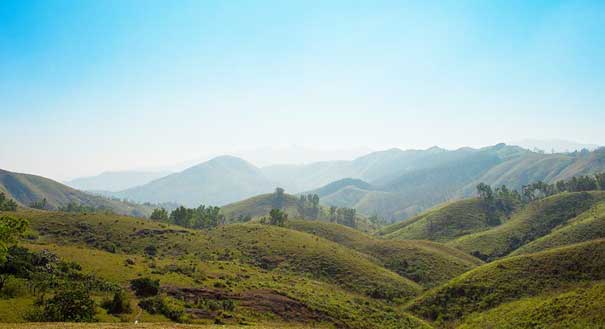 Vagamon is an enchanting hill station located on the Idukki-Kottayam border, dotted with gardens and beautiful meadows. Vagamon, 64 km. from Pala, is situated at an elevation of 1100 meters above sea level. It is a very ideal tourist spot surrounded by the greenery of tea gardens, beautiful meadows, deep puzzling valleys, and dales. The enchanting hill station dotted with tea gardens is promising enough to be one of Indias foremost eco-tourism projects and is destined to have a major say among the contemporary holiday resorts in the country.
Religious harmony
Grass covered hills, velvet lawns and the cool mountain air make Vagamon a perfect holiday retreat. A curious blend of religious mysticism and European legacies, this hillside village is a haven of equanimity. The chain of three hills - Thangal Hill, Murugan Hill, and Kurisumala - is a mark of religious harmony. The dairy farm managed by the Kurisumala monks is worth a visit. The breeding center of the Kerala Live Stock Board is also located here.
Like all good things in life, Vagamon too has to be experienced, not just read about or its stories merely listened to. Pristine and blessed by nature, this place would make the tourists come back again and again so that they could rejuvenate themselves and cherish memories of this enchantingly beautiful land...
Access
To reach Vagamon, head straight for Idukki district and then move on to the place. Vagamon is roughly 100km from Cochin, the commercial capital of the state. It is also 60 km from Kottayam, the nearest railway station. It is easily accessible by road from Kottayam and Cochin.
Weather
It is situated at a height of 3500 feet above MSL. The temperature of Vagamon varies between 10 and 25-degree Celsius. This picturesque beauty spot in God's own country, by virtue of its cool and pleasant weather, remains an ideal tourist destination all throughout the year.
Besides being a place symbolizing religious harmony, Vagamon also has other tourist attractions around it like the Bird Sanctuary at Kumarakom, Elaveezhapoonjira near Kottayam, and the Hill resorts at Munnar and Kodaikanal that are easily accessible by road from Vagamon.
Attractions around Vagamon
Elaveezha Poonchira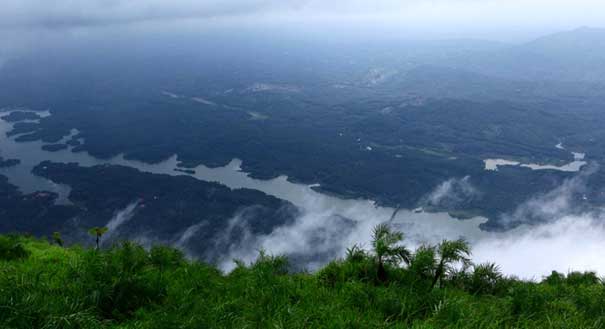 Elaveezha Poonchira, a hill station near Melukavu Mattom, 60 km from Kottayam is gaining importance. Located among three beautiful hillocks Mankunnu, Kudayathoormala, and Thonippara, Poonchira is a place of picturesque charm. Legends say that the pool there was a bathing place for Panchali, the legendary princess of the Holy book, Mahabharata. The beautiful valleys of Poonchira are spread across thousands of acres.
The verdant landscape punctuated by the gigantic hills, each rising to around 3200 ft. is an ideal place to unwind. During the monsoons when the valley fills up to form a scenic lake, this place unveils yet another beautiful slice of nature. Elaveezha poonchira means a valley where leaves don't fall and are named so because the place has no trees. This is also one of the best places in Kerala to witness both the sunrise and sunset.
Pattumalai Church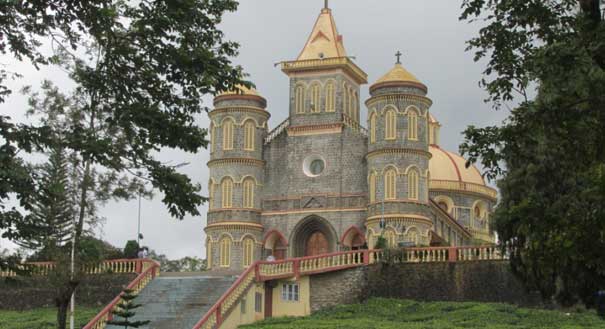 This shrine of St. Mary is a famous pilgrim center located not far from the place. The consecrated shrine present here is brought from the famous Velankanni Mother Church at Velakannni in Tamil Nadu.
Kuttikanam Palaces
These were the holiday homes of the Maharaja of Travancore. During the summer seasons, the Kings who once ruled Travancore resided in these summer palaces.
Kurisumala Ashram
This is a Christian Pilgrimage Center and a Monastery. The large prayer Hall here is used for prayer and meditation. Attached to it here are a few spectacular dairy farms.
Murinjupuzha Water Falls
It is 12 kilometers away from High Valley Resort and is a pleasant place to unwind.
Idukki Arch Dam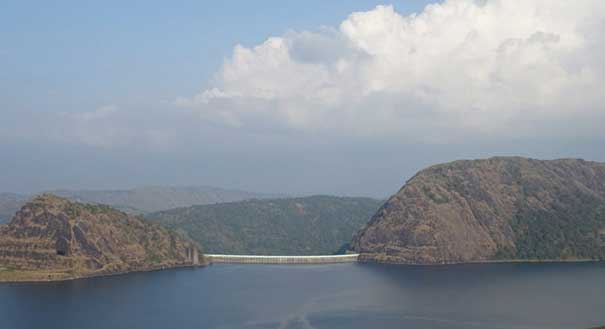 This is Asia's first arch dam, constructed across the Kuravan and Kurathi hills. The Idukki wildlife sanctuary rich in wildlife -Elephant, Bison, Sambar Deer, Wild Dog, Jungle Cat, Black Bulbul, Woodpecker, King Fisher etc.- is located nearby.
Peermade
Peermade was the hub of British tea trade during the colonial period. The remnants of the colonial rule and European buildings make this spot historically important.
Mangala Devi Temple
This ancient temple is hidden in the dense forest at the top of a peak 1337 meters above sea level. The temple is built in the traditional Kerala style of architecture. Visitors are allowed here only on Chithra Pournami festival day.
Parumthupara Suicide Point
From the steep rocky ledge, ten kilometers from High Valley Resorts is the most attractive spot in the High Ranges. Trekking to this mountain will be an enchanting experience for adventure and nature lovers. At far distances, you can see the Makara Jyothi, the holy light during festival season. It is a calm and quiet place where you can experience the cool and fresh breeze.
Thangal Para
This is a center of Muslim pilgrimage. There is an ancient cave through which you can walk kilometers and experience the thrill of cave life, where our forefathers once lived before the dawn of civilizations. For more details, visit www.Vagamon.com