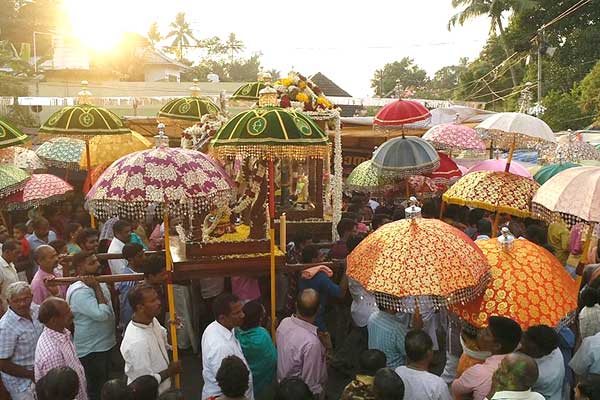 Arthunkal Feast
St. Andrew's Forance Church at Arthunkal, one of the sacred churches in Kerala, attracts lakhs of devotees both Christians and non-Christians every year from all parts of the State.
The feast of St. Sebastian is celebrated on a grand scale for eleven days in a year.Owing to the unmanageable crowding of pilgrims and the resultant confusion on January 20 the final day of the feast, the church authorities have instituted another minor feast on the 8th day after the principal feast. This is known as Ettamperunnal. Of late this feast also has attained as much importance as the principal feast.
Getting there:
Nearest railway station: Alappuzha, about 22 kms away.
Nearest airport: Cochin International Airport, about 85 kms away from Alappuzha.