This variety of cake decorated with liquid chocolate is a mouth-watering delicacy and is the most popular…
Ingredients
1.Maida – 175gms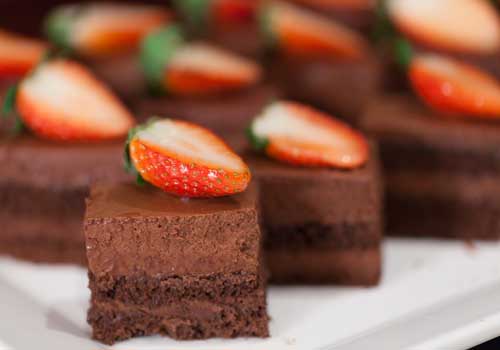 2.Butter – 225gms
3.Sugar powder – 250gms
4.Cocoa – 50gms
5.Baking powder – 1tsp
6.Eggs - 4 nos
7.Baking soda – 1tsp
8.Rum – 2 tbsp
9.Water – 1cup
10.Vanilla essence – 1tsp
11.Cooking chocolate – for decoration
Preparation Method
1.Cook cocoa with rum, water, and 1 tsp vanilla essence.
2.Cool. Beat butter and sugar powder till light and fluffy.
3. Add the eggs one at a time and mix with the cooled cocoa.
4. Sieve the maida with baking powder and soda.
5. Add to the batter.
6. Pour into a greased mold and bake at 180 degrees.
7. Cool and decorate with molten chocolate.