Naimeen soup is a typical Kerala soup
Ingredients
1 Fish 100gms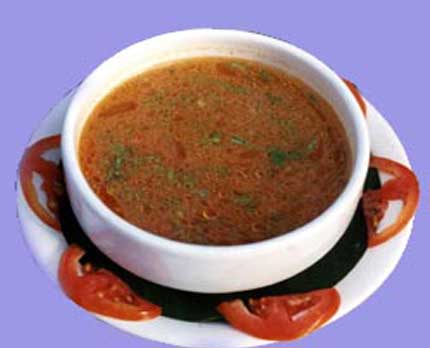 2 Fish Bones 50gms
3 Tomato 2 No
4 Green Chilly 20 gms
5 Curry Leaves 2 Spring
6 Garlic 20gms
7 Fennel 10gms
8 Coconut oil 25ml
9 Onion 30gms
10 Coriander Leaves 15 gms
11 Ginger 10 gms
12 Lemon 2 No
Preparation Method
1. Make a fish stock with fish bones, crushed ginger, and peppercorns and strain it in a muslin cloth.
2. Cut fish into small cubes.
3. Heat the oil in a saucepan and add chopped garlic, onion, green chili and sauté well, along with cubes of fish for 5 minutes.
4. Add the fish stock and allow to boil it for 15 minutes.
5. Check the seasoning, add tomato and coriander leaves and serve hot.